The International Bienniale of Lithography
The International Bienniale of Lithography was founded in 2018 with the aim of promoting the printing technique of  Lithography. Every exhibition will present lithographs created in the past two years. on which one can see the diversity of poetics, schools, directions and approaches to the art of printing from lithographic stone. In one place you can see the works of artists created in different parts of the world. The exhibition also includes lectures and talk panels about Lithography.
The first International Biennial of Lithography was held from November 1 to 15, 2018.
in the Cultural Institution "Parobrod", Belgrade, Republic of Serbia. The Second International Biennial of  Lithography will be held from December 15 to 26, 2020, at the Cultural Institution "Stari grad", Kapetan Misina 6a, Belgrade, Republic of Serbia.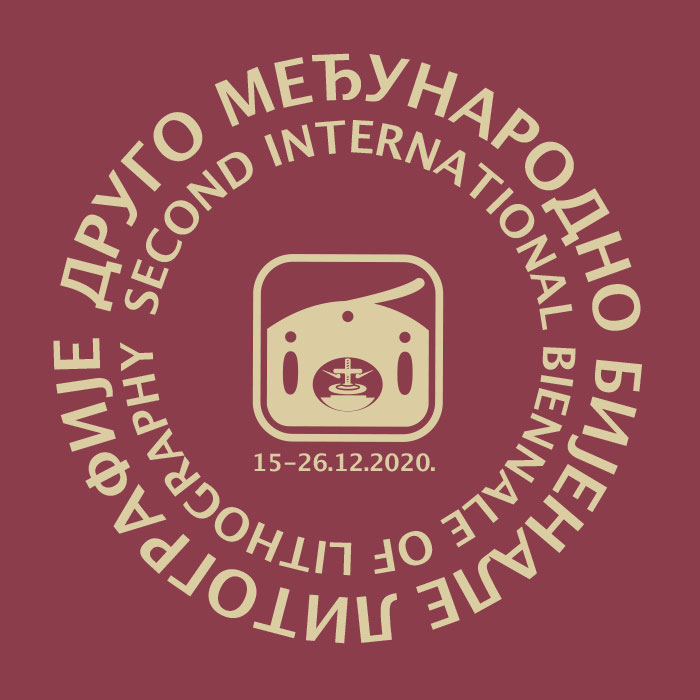 MANIFESTATION CALENDAR 2020
The competition is open from August 10, 2020.
The acceptance of works is from September 10 to 5 November 2020
The judging of the works shall be performed on November 20, 2020.
The opening of the exhibition will be held on Tuesday, December 15, 2020 at 7 pm in the Cultural institution "Stari grad".
The exhibition shall last from 15 to 26 December 2020.
The International Biennial of Lithography
info@lithobiennale.com
00 381 64 5180978